Healthcare. We Care.
Menu
Making choices, trying things, and learning something from every step. That's what we do in science.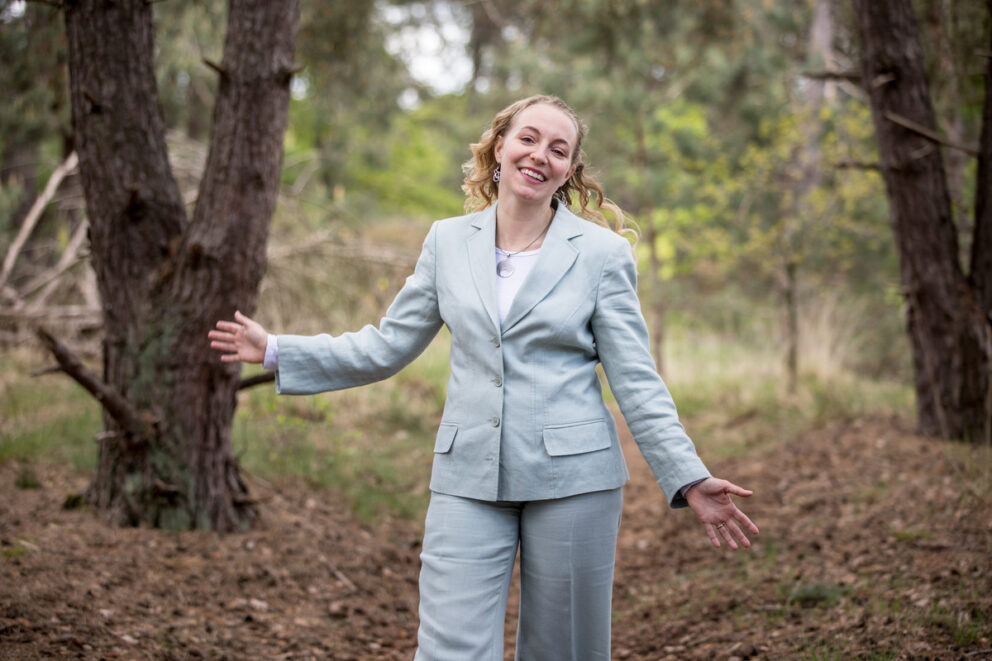 Published 13 Feb 2023
February 11th was International day of women and girls in Science. Therefore, we interviewed one of our female colleagues Mellany van Heijningen-Ramaekers. In this interview, she talks about the role science plays in her life.

Mellany is the manager of the Analytical Research Lab. The lab falls under the Development Technical Support (DTS) Department. The eleven people that she manages develop methods for new starting materials, Intermediates and APIs. Most of the methods they transfer go to quality control for release of the APIs. Besides that, the DTS department also provides plant support.
Mellany is driven, ambitious and does everything with passion. She is analytical but also intuitive.
"I like to bring those extreme worlds together, that has become my path. Connecting with people but also connecting data. There is some very interesting research about the impact of meditation on the brain for example or research about the science of spirituality or the science of dance. "
What is the most important part of your position as Section lead of Analytical Sciences within Aspen API?
"The most important part of my job is establishing passion and connection. After nine years in the lab, during my undergraduate and doctoral studies, I made the choice to choose a different career path. I've had several positions at Aspen API. I've worked in Quality Assurance, OPEX, and DTS. For me, every time, it's the connection that matters. My priority as a manager is to make sure everyone in my team can develop, both personally and as a team. I think making time for teambuilding and personal development is important.
Not only science has my heart, but also the pharmaceutical industry. It feels good to work in a field that fascinates me immensely. The molecules, health, and the human body. I never want to work in any other industry. My passion both for pharma and for people lies in the ability to contribute to human health and have fun doing it. That gives me energy.

I have always been curious about how things work. I was very good at math, so I wanted to study that. But I found strictly math to be a bit boring. In chemistry, however, you can experiment. That's how I ended up in Chemical Engineering.

I was never told that girls can't pursue a career in science. I don't know if I would have been sensitive to that since I am someone who wants to prove that I can do it. I also got all the freedom from home. My father works in engineering, so I grew up with that.

I stand for making your own choices. I would choose to jump into the deep end over choosing safety because no change is stagnation. And stagnation means decline.
A lot of girls and women still think they are not fit to work in (technical) science and that there are very few women working in science. But we exist and we can do it!
I think this is very important for the girls who now must make a choice for their careers. You can do more than you think. And every choice is the right choice. Because every choice takes you somewhere, it takes you down a path. Even if you try something and later think this wasn't it after all. Then it is still the right choice because you tried something. You didn't choose safety.
And that's what we do in science. Making choices and trying things. Learning something from every step."