Healthcare. We Care.
Menu
Presentation Dirkjan van Zoelen and Martijn Bekker on sustainable API production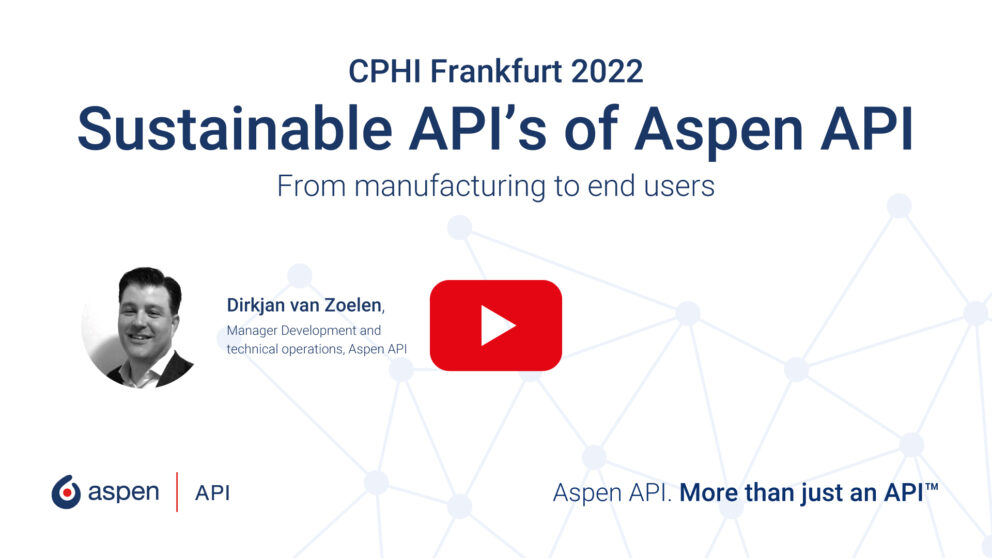 Published 18 Nov 2022
As you know, Aspen API is fiercely ambitious about sustainable API production. During the CPHi in Frankfurt, Dirkjan van Zoelen, Manager Development and Technical Operations and Martijn Bekker, Project Lead at Wageningen Food and Biobased Research, presented their views on this topic.