Healthcare. We Care.
Menu
GREEN CONTINUOUS LPPS The future in peptide manufacturing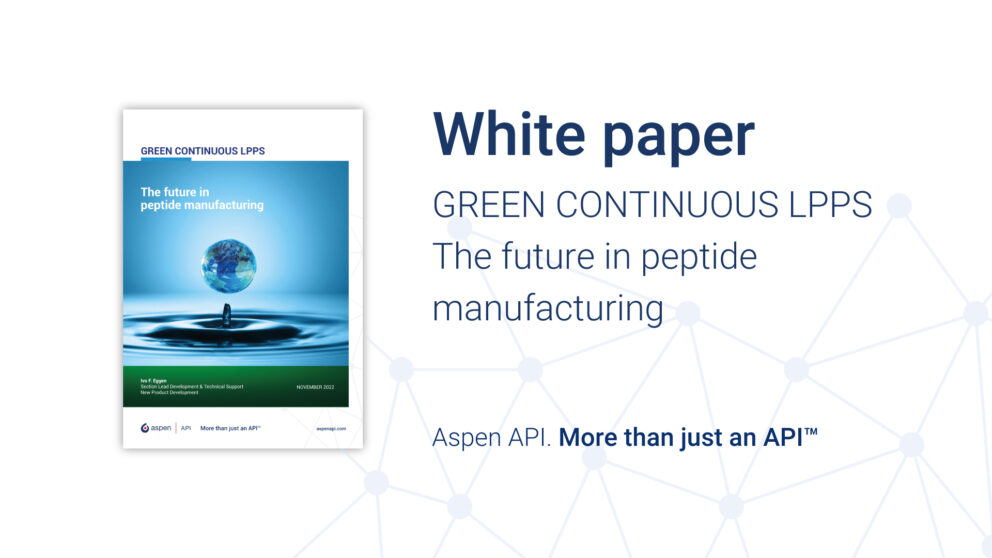 Published 11 Nov 2022
Ever-increasing pressure is imposed upon the pharmaceutical industry to reduce time-to-market for new drugs and at the same time meet sustainability goals. Time-to-market, from the API-manufacturer's point of view, comprises the development of synthesis routes for new compounds, the scale-up of the ensuing processes and their validation and registration.
An additional challenge lies in the manufacturing of API's of increasingly higher and reproducible purity in a commercially competitive way, which is compatible with ever more stringent regulatory guidelines regarding control strategies. These incentives prompted us some twenty years ago to perform a thorough revaluation of the two classical approaches of peptide synthesis, that is classical liquid-phase peptide synthesis (LPPS) and solid-phase peptide synthesis (SPPS).
Combining "the best of both worlds" and taking into account the extensive knowledge of impurity profiles built up by our company in the course of 50 years of peptide manufacturing, we have developed our Green Continuous Liquid-Phase Synthesis of Peptides (GREEN CONTINUOUS LPPS) method, which we have been using and optimizing since then. In this white paper, you can read all about GREEN CONTINUOUS LPPS.